This is the main window from Mill, and the requester that will pop up,
if a virus is found.

On picture number 2, Mill finds the dangerous link-virus "Happy New Year 98".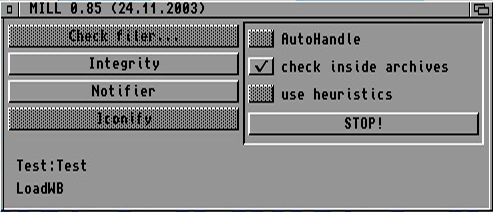 Mill Main Window

Mill finds the 'Happy New Year 98' link-virus

Copyright © 1994-2019 - Virus Help Team
Virus Help Team disclaims any responsibility for software obtained through this site.